ReadyTalk for Eloqua
Do webinars or recorded content play key roles in your lead generation efforts? Understand your prospects buying behavior and move leads through the pipeline faster with ReadyTalk for Eloqua.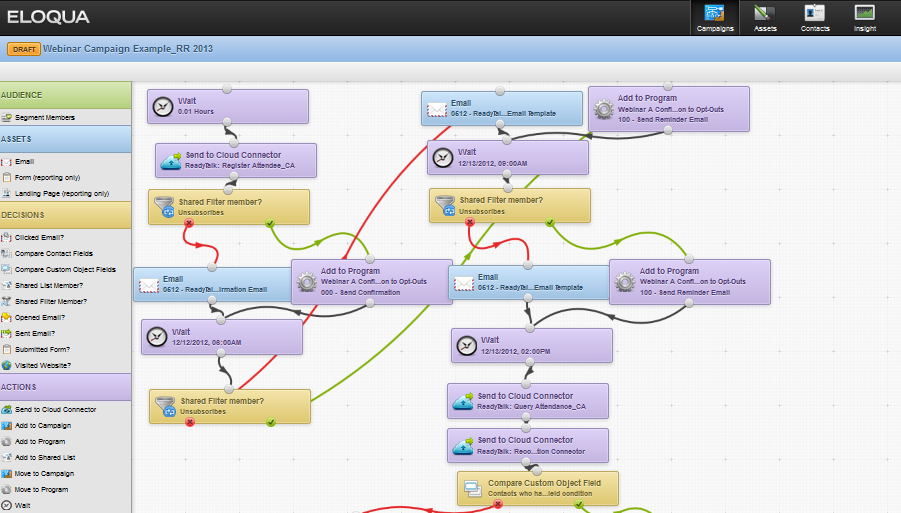 Leverage the strengths of ReadyTalk & Eloqua:
Promote your webinars with custom Eloqua emails and registration pages
Increase webinar attendance with an ICS file containing their unique
registration URL
Use the webinar recording for post-event follow-up or as part of a content marketing program and capture playback data such as the date it was viewed and for how long
See the integration in action:
Ready for a Demo?
Fill out the form to sign up for a demonstration of the integration and more information on how to get started.